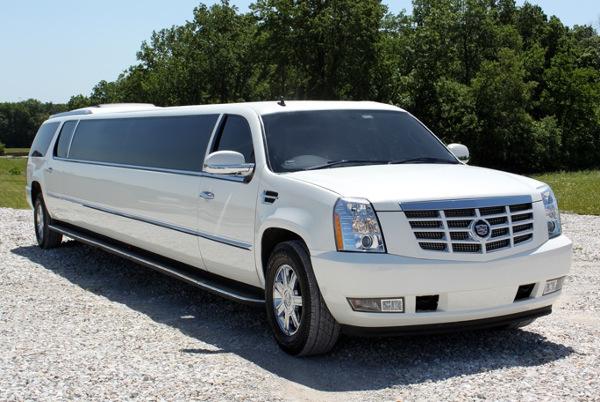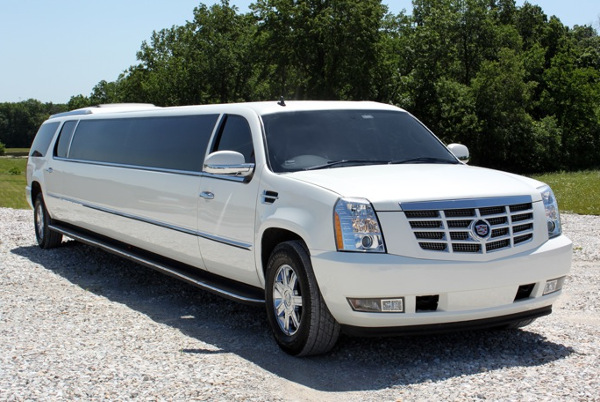 Your wedding day is one of the most important days of your life. You want everything to run smoothly, and you don't want to be worrying about transportation and logistics on what should be the most fun day of your life. That's why we're here for you. We offer shuttle services, venue transportation, wedding planners, group transportation, special day travel packages and more. We can help you get from point A to B with ease so that you can just relax and enjoy this wonderful experience. Our extensive limo transportation network can help get you from point A to B in style with all-black or all-white motorcoaches. Our efficient transportation services ensure that your trip will go off without a hitch. We've got an expert reservation staff standing by 24/7 to help get your group on the road as quickly as possible so that you don't miss out on any fun! St Pete Limos' limo buses have been described as "like flying first class," but without the hassle of being at the airport! And our party buses are perfect for large groups looking for a fun way to celebrate their big day.Have you ever wanted to have a wedding that will leave a lasting impression? If you live in St Petersburg or you are planning to have your special day here then you should rent a wedding limo. A limousine for a wedding is going to be an exciting formal event ride that will make your guests say wow!
And of course your very own limo will not just be your official wedding ride but will also be a relaxing and comfortable wedding car that will take you to your wedding venue to the reception venue safely. Contact us today to book your wedding transportation service!
---
Wedding Limousine & Party Bus Services
There is no doubt that you will make your wedding one of the most spectacular event because of a limousine ride. You will be able to use great amenities such as comfortable seats and interiors, private bars, audio and video facilities and so much more. You and your new spouse will also be able to use this limo as your airport transport service should you need to travel by plane for your honeymoon.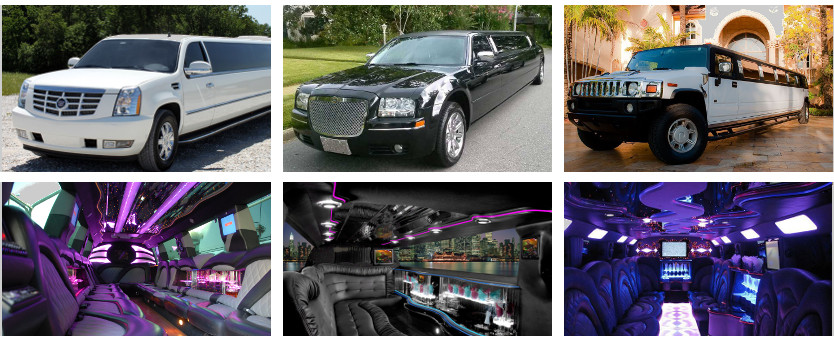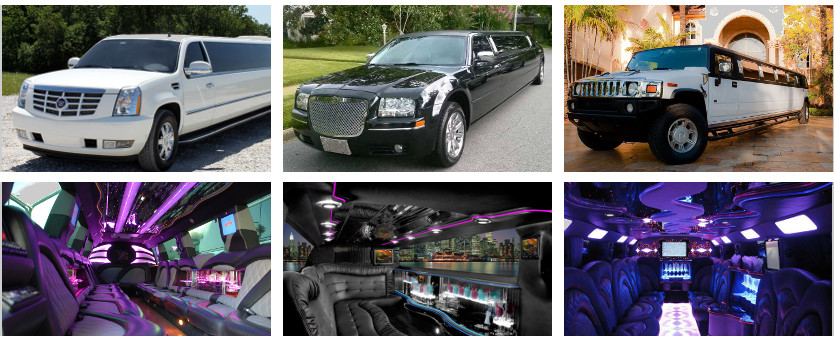 St Petersburg Wedding Limousines Near Me
You can choose from a variety of limousines at your disposal. There are Mercedes Benz, Lincoln, Cadillac, Chrysler, Town Car or Hummer Limo. Currently the most popular limousines for weddings are Mercedes Benz cars with the most fantastic amenities. Each limo is also operated by an experienced and professional driver who will ensure that you will arrive safely and on time to where your wedding venue is in St Petersburg. We also offer the best party buses for weddings!


Aside from weddings, you can rent a limousine for other occasions such as birthdays, bachelor or bachelorette parties, anniversaries, proms and homecoming parties. You may also rent a limo for other special events such as concerts, sports events, reunions, night outs, business meetings and conventions.
Wedding Limo Prices and Packages
When it comes to discounts, call limousines at St Petersburg for the most updated offers and information about their promos. Your rental rate will be according to the type of limo that you wish to rent, the number of people or guests who will ride with you, the places that you will go and the duration of your rental.
Things to Do
The Ale and the Witch – this is a completely new and exciting place to find the best brews and to enjoy great food with your friends and family too.
Cycle Brewery – a local bar where you can find the best beers and warmest local company; a must-go when you are in St Petersburg.
3 Daughters Brewery – get your friends over to taste the best brews from one of the most popular bars in the city.
Gizella Kopsick Arboretum – a perfect garden to find flowering plants, walking paths and lovely gardens perfect for wedding photos.
Green Bench Brewing Company – where you can sample great beverages especially during the hot summer months!
Airport Transportation
If you are arriving via St Pete-Clearwater International Airport then you could instruct your driver to pick you up from here to take you to your chosen destination. After your wedding party, you could also tell your driver to drop you off the airport.
You may have spent months planning for your wedding day, but that doesn't mean you don't also have to consider the logistics. After all, transportation is just as important as finding the perfect dress or cake! St Pete Limos has been in business for over 20 years and is one of the most trusted transportation companies in Florida. We are proud to offer a variety of wedding bus rentals throughout St Petersburg and surrounding areas. Our staff will work with you every step of the way, from picking up bridal party members at their homes on your big day to dropping them off at the reception venue after each detail has been taken care of. We can also provide you with shuttle services that will bring guests back home after an evening full of dancing and celebrating.
Travel In Style With a Wedding Party Bus
Wedding party buses are a great way to travel to the wedding, and they provide a fun way for you and your wedding party to get to know each other. Not only that, but they are also more affordable than limos.There are many benefits of choosing a wedding party bus over other types of transportation rentals. The most obvious benefit is that it's cheaper than renting any other type of vehicle (including limos). While some may think that traveling in style isn't as important as saving money on their budget, there are many reasons why it's worth spending extra money when it comes time for picking out your transportation plan:
Wedding Transportation Rentals From St Pete Limos
When it comes to wedding transportation rentals from St Pete Limos, you are sure to find exactly what you are looking for. We offer everything from limousines and party buses to vans and shuttles. If you have any questions about the services we offer or would like more information about our wedding shuttle services please feel free to contact us! We look forward to working with a wide variety of clients in the future.
Wedding Shuttle Services
How to get to and from the airport. How you will get to the airport depends on the location of your ceremony, reception and hotels. We can provide you with an executive vehicle that will take you directly to your destination or we can provide a shuttle service that will use multiple vehicles and make several stops along your route. For example, if your wedding is at The Vinoy Hotel and Spa in downtown St Petersburg, Florida we would send one of our luxury limousines (or party buses) direct there while other guests would be picked up by a separate vehicle at another hotel or residence. Wedding Shuttle Services – If all parties are staying in different hotels then it may prove more cost-effective to have a shuttle bus service pick them up from each location rather than sending one limo direct from each place where someone needs transportation (i.e., if some people are staying at The Ritz Carlton on Clearwater Beach but others are staying at The Inn On Fifth). This option also allows for greater flexibility so if any changes need making during the course of planning there's no need for us to make multiple trips back & forth between venues as everything can happen over just one journey instead!
Why Choose St Pete Limos?
When you're planning your wedding, it can be a challenge to find transportation that suits all of your needs. We have the perfect solution for you! St Pete Limos provides a wide range of options for weddings, including: Wedding Buses and Party Buses—Our fleet includes buses that are perfect for everything from small weddings to large receptions. Our buses come with TVs and sound systems, so you can enjoy watching the big game or listening to music as we drive you to your destination. Limousines—Whether you want a classic black or white limousine or something more colorful (or even an SUV), we have what you need! With our variety of vehicle options and affordable pricing, there is no better place than St Pete Limos when it comes time to pick out an elegant ride for your special day. Charter Buses—These vehicles are great if there are multiple stops along the way because they allow passengers who don't mind sharing space (like parents) with others traveling along similar routes but at different times than those in their own vehicles (like bridesmaids). This means fewer cars on roads leading up towards venues, which leads directly into less traffic congestion during peak hours on busy weekends like Valentine's Day…and less stress overall!
Affordable Pricing on Wedding Bus Rentals
St Pete Limos offers affordable pricing for our Limo services. We offer great pricing on Limo Rentals, Party Bus Rentals, Charter Bus Rentals, Wedding Bus Rentals and other Vehicle Rental options. All of our prices are upfront and transparent so you can always budget accordingly. We have a wide range of vehicles to choose from including Sedans, SUV's, Excursions, Mini Buses and more.
Transportation Just For You
Don't worry about sharing your limo with strangers, or worrying that they might be in a hurry and leave you behind. You can be sure that everyone in your party will arrive at their destination at the same time. No need to coordinate with other people's schedules and preferences. Your driver will pick you up exactly when and where requested, ensuring that no one is left waiting for another person to show up. And if someone needs extra time along the way, our professional drivers will accommodate them according to their needs—not just the schedule of others in the group!
Travel Across All Distances
That's right. With our vehicles, you have the ability to travel anywhere your heart desires. Whether you're looking for a ride in St Petersburg or Tampa, we've got the perfect vehicle for your special day. We can drive you across the country—and even around the world! When it comes to weddings, distance is no longer an issue! Give us a call today!
Perfect Wedding Locations In St. Petersburg
Wedding planners, wedding vendors and brides-to-be: we are here to help you plan the most important day of your life. St. Pete Beach is a beautiful Florida destination for weddings and receptions. The beaches are clean, the food is delicious, and you can have your ceremony on one of several gorgeous beachfront locations just steps away from the water. Plus, if you're looking for an unforgettable party location in St. Petersburg or Tampa Bay area our fleet of luxury vehicles will provide transportation for all your guests!
What Are Wedding Party Buses?
Wedding party buses are a great way to travel between the ceremony and reception. You can rent a vehicle that will fit all of your friends, family members and bridal party in comfort while they enjoy their ride to go to the next location. Some couples opt for getting married at an outdoor location or a venue that is not close by, which means they will have to take some form of transportation between the ceremony and reception. This can be done by hiring professional wedding party bus services from St Pete Limos. This type of transportation ensures everyone gets there safely and on time with no hiccups along the way. The bride, groom and their guests can enjoy themselves as they make their way back to where everyone wants them—at their wedding reception!
How Getting Limo Service Will Make Your Wedding Night Great
When you decide to get limo service, you're not just making your wedding night great. You're making it great for everyone involved. Your guests will be happy because they won't have to worry about driving home after the reception. They can just relax and enjoy themselves! You'll be glad that you don't have to spend the rest of your life in a car with them, either! Your wedding pictures will look great because everyone will be smiling and laughing in front of one another's cameras—and not at their phones or social media feeds like they usually would. Your video will also look amazing because every moment that happened during your ride together was captured on film! And all those moments are now preserved forever…or until someone uploads them onto YouTube (which might happen sooner than later).
Travel Between Ceremony & Reception
After the ceremony is over, we can take you and your guests to the reception in style. Our fleet includes party buses, limos and other vehicles that are sure to please any bride or groom. We offer a variety of options to accommodate your group's size and travel needs. With so many options available, it may be difficult to choose which vehicle would best suit your wedding transportation needs. If you're interested in renting one of our party buses or limos for your day, contact us today!
Pre-Wedding Event Private Buses
A pre-wedding event bus is an economical and unique way to get your guests to the wedding venue. Many of our clients who use these services are looking to save money by having their guests meet at a central location, instead of having them all drive in multiple cars to the ceremony. This is also a great option if you are having your reception in a hotel or restaurant that doesn't have an adequate parking lot for everyone's vehicle. A pre-wedding event bus is perfect for any type of large party that needs transportation from one place to another on a regular basis (such as workplace teams). Because these vehicles can hold so many people at once and have ample space for luggage, they make it easy for employees who work together every day but don't live close enough to share rides home after hours.
Which Wedding Bus Rental Is Right For My Group?
When it comes to choosing a wedding transportation rental, there are a number of things to consider. First, you need to choose the right vehicle for your needs. If you want a party bus but only have a small group of people, you may be better off renting a limo bus or charter bus instead. We have many different options available at St Pete Limos and can help guide each guest through the process of deciding which rental is best for them.
Our Fleet of Limousines and Party Buses
Our fleet of limousines and party buses is diverse, with vehicles that can seat between six and twenty people. We have a wide variety of different vehicles that will suit your needs: Stretch limos are available in both standard 50′ and long 60′ lengths. They are large enough to accommodate up to ten passengers. SUV stretch limos are for those who want a little extra room for their guests but don't need the length of a full-size limo—these SUVs often include leather seating for up to eight passengers plus two additional rear seats behind the driver's seat (or one bench seat). Signature Mercedes Sprinter vans seat between seven and fourteen people comfortably; these vans are perfect if you're traveling with an active group or children! Mini coaches are ideal if your bridal party has grown significantly since you started planning your wedding day transportation. These mini coaches can fit anywhere from nineteen passengers all the way up to forty-five!
Steps To Rent Your Limo, Party Bus, or Charter Bus
Renting a limo, party bus, or charter bus for your wedding can be an exciting and fun experience. Here are the steps to follow: Call us to discuss your needs with one of our customer service representatives. They will walk you through the process and answer any questions that you may have. Click on the link at the right side of this page to fill out our online reservation form. Be sure to include all details about your event so we can give you an accurate quote for rental rates based on time frame, number of passengers/passengers with children/animals as well as any special requests that may be necessary for your transportation needs (i.e., birthday party packages). Within 24 hours of submitting your request we will send you an email confirmation with all pertinent information regarding how much it will cost and whether or not there are any restrictions on what kind of vehicles we offer based off where they're being used geographically (i..e.. Florida vs New York City). You'll also receive payment instructions if needed so don't worry about sending cash without first speaking with us first!
Our Pricing and Rates Explained
We have a range of options to choose from, depending on what you need. Our pricing varies depending on the type of bus you want to rent, the number of passengers and the distance traveled. For example: if you rent our 20 passenger party bus for an hour and drive it around town for your friends and family to enjoy, then it will cost $175 total (including gratuity). If instead you rent a limo with 10 seats so that your guests can be driven from their hotel or home location directly to their ceremony venue—a distance of 4 miles—then it would cost $115 total (including gratuity).