Limo Service St Pete is your trusted choice for limousine service in the tampa bay area. We have been providing the best transportation to our clients and we have a reputation for great service, successful trips, and satisfied clients. Our company offers many vehicle options including limousines, party buses, sprinter vans, hummer limos, escalade limos and chrysler limos. No matter what your event or occasion may be we can provide you with the vehicle of your choice so you can enjoy a fun way to travel. We offer service for all events including weddings, proms, birthdays and anniversaries. We also provide transportation services for corporate meetings or conventions as well as sporting events such as concerts or games at Tropicana Field (Tropicana Field). Our vehicles are always clean and ready to go when you need them so you never have to worry about anything other than having a great time!
Welcome to Limo Service St Petersburg. We offer luxurious limo service in St Petersburg, Florida. Rent a St Petersburg limousine for your next special event: birthdays, proms, anniversaries, weddings, nights out in the town, airport transportation, sporting events, concerts, or corporate events. We have one of the largest fleets of limousines in St Petersburg. Choose from a wide variety of Hummer Limos, Escalade Limos, Excursion Limos, Chrysler 300 Limos, and Navigator Limos in St Petersburg, Florida. From big to small, pick the perfect vehicle for your group. No matter where you want to go, our limousine service in St Petersburg can make it memorable.
St Petersburg Limousine
Party Buses in St Petersburg Our Limo service in St Petersburg, FL provides a vast variety of limousines available for reservation. Our luxurious limousines are prepared to provide you and your party with a ride they can enjoy anywhere around Central Florida. Any of our Limo services in St Petersburg can be reserved for a family outing, corporate event, tailgating event, or a night out on the town.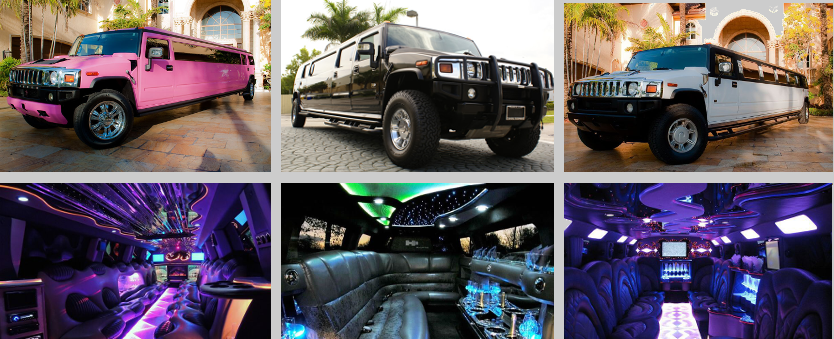 With our large variety of St Petersburg limousines we will be able to provide you with the right limo for you and your party. Ride in style and surprise your family and friends as we pull up with your luxurious St Petersburg limousine. With our bachelor bachelorette limo service in St Petersburg you can be rest assured that our professional chauffeur service will safely take you to your destination on time and reliably. Our professional chauffeurs will be your designated driver for the day as everyone celebrates the night away. Party Bus Rental can find you great rates for transportation.
Tampa Bay Limousine
St Petersburg Limo Service We make reserving limo service in Tampa Bay fast and easy. You can use our quote form, call us on the phone, or chat with us online. With a variety of luxurious St Petersburg limousines and spacious St Petersburg Party Buses for hire you can count on us to have the right vehicle you need for your special occasion. Click here if you need limo service in Tampa.

Have everyone riding to a wedding, prom, night on the town, sporting event, or birthday in one of our St Petersburg limos. With a variety of St Petersburg vehicles for hire that sit between 6 to 50 passengers, everyone will be able to ride in comfort. Have luxurious transportation that everyone will remember.
Our kids party limo service in Tampa Bay, FL can have you and your party celebrating in a stylish Black Excursion Limo, Pink Chrysler 300 Limousine, Zebra Hummer Limo, Pink Hummer Limousine, or spacious party bus.
St Petersburg Party Bus Rental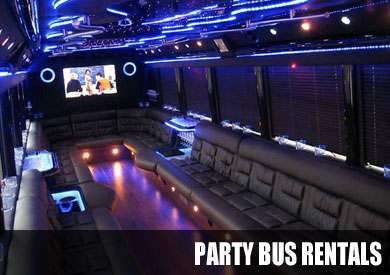 We are the party bus experts! We have the most luxurious and most exciting party buses in all of St Petersburg. Our St Petersburg party buses were custom designed and built from the frame up by top luxury bus manufactures, utilizing cutting-edge systems and the highest quality workmanship.
We've supplied exceptional prom party bus rentals in Saint Petersburg since 2001. We are committed to bringing you quality, safe, reliable, and enjoyable St Petersburg party bus service. Renting a wedding party bus is the perfect way to transport a large group of guests to anywhere in St Petersburg or all of Florida.
Excellent service is something we strive for not only for ourselves, but also for our affiliate partners throughout the nation. We make sure that we work with only the BEST limousines companies and are proud to recommend you to some of our long-lasting partners Party Bus Bridgeport and Tulsa Party Bus. You can get amazing services from them if you are ever in the Northeast region and need ground transportation. 
St Petersburg Charter Bus Rentals Made Easy
Need to rent a charter bus in St Petersburg? At Limo Service St Pete, our motto is "Let us take care of the details so you can relax and enjoy your special day." Our team is made up of experts who can help you plan every detail of your transportation needs. From picking out the right limousine or party bus for your trip, to coordinating with all other vendors involved, we are here for you every step of the way. And when it comes time to book your charter bus rentals in St Petersburg, Florida, our team will get you started by requesting an online quote for exactly what type of vehicle(s) will be perfect for your group!
Premier Party Bus Rental Company in St Petersburg
We're the premier party bus rental company in St Petersburg. We've been in business for over 30 years and have a great reputation for providing high-quality service. We have a large fleet of buses and limos to choose from.
Limo Service Near Me
Are you looking for a limo service near me? If so, then look no further! We provide limousine rentals in Tampa, Sarasota, St Petersburg and surrounding areas. Our professional staff understands that each client has different needs which makes it important for us to meet with you before we finalize any arrangements. You can rest assured that our chauffeurs are experienced professionals who will ensure your ride is smooth and safe throughout your journey. We offer both traditional limo services as well as super stretch SUVs for larger groups or families traveling together.
Luxury Limousine Rental Prices
Limo rental prices depend on a number of factors. For example, the type of limo you choose will determine how much you pay. A traditional limousine with seating for up to six passengers will cost more than a stretch SUV or van, which can seat from eight to ten passengers comfortably. The time of day also plays a role in determining how much your limo ride costs. The later it is, the more likely you are to pay higher rates as drivers who work at night tend to charge more than those who work during the day. You'll also see fluctuation in price depending on what day of the week and month it is; typically weekends (Saturday through Thursday), holidays and special events are when prices increase most significantly.
Our St Petersburg Party Bus Options Are Easy To Book
If you're looking to book a limo rental in St Petersburg and surrounding areas, our staff are ready to help. Just give us a call or fill out the form on our website and we'll respond as quickly as possible. You can also send us an email if that's more convenient for you, or text us if texting is your preferred method of communication! We even offer walk-in service if you happen to be in the area. If none of these options suit your style, feel free to book online 24/7 using our secure booking engine or over the phone during business hours (EST).
You're in Good Company With Our Party Bus Company
We have been in business and have built a fleet of over 100 vehicles. We are one of the largest limo rentals companies in Florida and employ a 24 hour dispatch team that can help you plan the perfect night out by renting out one of our party buses or sedans.
Why Choose Motorcoach & Minibus Service
We are locally owned and operated, so we know the area well. We also have a great reputation for our customer service and our reliable buses. Our buses are clean, comfortable and modern. We have a wide range of buses to choose from including: Mini Buses, Sedan Stretch Limousines, Luxury Motorcoach Buses.
Seamless Convention Shuttle Service
Are you looking for a great option for your convention shuttle service in St Petersburg? You came to the right place! With our seamless convention shuttle service, we can ensure that all of your needs are met. We'll make sure that every aspect of your transportation runs smoothly, so that you have time to relax and enjoy your event. Our seamless convention shuttle service is available any day of the week, including weekends and holidays. If you need us to run a group transportation trip on short notice, no problem! We're happy to help out with last-minute requests. We offer safe and reliable vehicles with professional drivers who will pick up everyone on time at their homes or other locations within St Petersburg before taking them directly to their destination.
Take a Charter Bus for Any Group Outing
If you're traveling with a group, charter buses are a great way to go. They can be rented for any occasion and are perfect for large groups who want to travel together in comfort. Charter buses are also an ideal option if you have a team of people that need to get from point A to point B, especially if it will take time for them all to arrive at their destination. The best part about chartering a bus is that you can make your own rules regarding how long the trip should take, how many stops there will be along the way, or what kind of food everyone eats during their travels (charter buses usually offer snack foods and snacks).
Transportation for Large-Scale Movements
Large groups are often in need of transportation. Limo services can help with large-scale movements, such as weddings or conferences. Our limousines can accommodate groups of all sizes, no matter how big or small. Our company has several buses that can hold up to 50 people at a time and are perfect for transporting large groups from one location to another. We also offer smaller buses that will hold 15 to 20 people each, making them ideal for smaller events like bachelor parties or family reunions. Whether you're looking for a party bus rental in your area or simply wish to reserve one of our vehicles for your own personal use, our team here at Limo Service St Pete is ready and willing to assist you!
Comfortable, Custom Trips
There are many options when it comes to booking your custom limo ride. You can choose from different types of buses, seating arrangements and amenities. If you're looking for a party bus for your birthday or bachelor party, we can help with that. Or maybe you want a shuttle bus for your upcoming conference? We've got that covered too! You can also customize routes and drivers to fit your needs. At the end of the day we'll make sure that you get what's best for you at an affordable price!
Comfortable Travel Between Ceremony & Reception
For many brides, selecting a transportation option for this time can be stressful. After all, you're already busy planning the wedding and tying up loose ends before your big day. Trust us when we say that choosing the right transportation option for your ceremony-to-reception trip is worth doing right! Here are a few things to consider when choosing a transportation option: Your budget, How many guests will be attending your wedding/reception? What type of vehicle do you want (limousine, party bus)?
Field Trip & School Event Bus Rentals
Whether you're planning a school field trip or transportation for a sports team, our St Pete limo rental service can help. We specialize in private school bus rentals and field trip bus rentals. If you need to charter a bus for your class or if you want to rent one for the day, we have the perfect vehicles for your activity. Our fleet includes standard size buses that seat up to 50 people, as well as full-size motor coaches that can accommodate up to 72 passengers! Our buses are also equipped with comfortable seating and entertainment systems so everyone will enjoy their ride! Don't see what you need? Contact us today!
Frequently Asked Questions About Corporate Bus Rentals
How Do I Rent a Bus? The first step in chartering a bus is to determine what type of vehicle would be best for your needs. What Types Of Buses Are Available? There are three different styles available when it comes time for choosing which type best suits each individual situation: A standard school bus will hold anywhere between 25-40 passengers depending upon how many rows need seating while still providing plenty of legroom between each row so no one gets uncomfortable during their trip! There's also plenty of space available behind each seat so luggage can easily fit without worrying about hitting someone else while walking around inside too much either.
There are many places to visit in the Tampa Bay Area
Tampa Bay is a great place to visit. With many attractions, it is the perfect destination for families and couples alike. Tampa Bay Limos will take you to all of these destinations, with their expert chauffeurs driving you around in luxury vehicles. There are also many more attractions that we can take you too, so if there's something else you're looking for just ask us!
The Dali Museum
The Dali Museum has two permanent exhibitions: "The Persistence of Memory" and "The Secret Life of Salvador Dalí." The first one features many famous works by the artist including the well-known melting clocks painting as well as other surrealist pieces. In this exhibition room you'll also find photos showing how these paintings were made by means of collage or montage techniques…
The Florida Holocaust Museum
The Florida Holocaust Museum is a collection of exhibits that tell the story of the Holocaust. The museum was opened in 1996 and has since become one of Tampa's most popular attractions.
Ice skating at Tropicana Field
Tropicana Field is a baseball stadium in St. Petersburg, Florida. It is the home of the Tampa Bay Rays and has a natural grass playing surface that can accommodate 34,000 fans at one time.
St Petersburg Art Walk
If you enjoy art, or just want to explore what St. Petersburg has to offer in terms of local culture, the Art Walk is a great way to spend your Friday night. Held on the first Friday of every month, this event features artwork from local artists and performers along with live music and entertainment. You can walk around all day and visit different galleries if that's what you're into—or just sit outside one place and enjoy their free wine tastings! It's up to you. Just make sure that if you get hungry for dinner, there are plenty of restaurants nearby offering discounted deals during these special nights (you'll need a coupon).
Weedon Island Preserve Cultural and Natural History Center
The Weedon Island Preserve Cultural and Natural History Center (also known as the Weedon Island Environmental Learning Center) is a museum in St. Petersburg, Florida. It is located on Weedon Island, a barrier island near St. Petersburg. The center was started by local residents who wanted to educate others on local history and preserve wildlife habitat. The center's five acres are used for exhibits that include live animals and plants from the area along with memorabilia from Native Americans who once lived on nearby islands but now only exist as part of tribal legends.