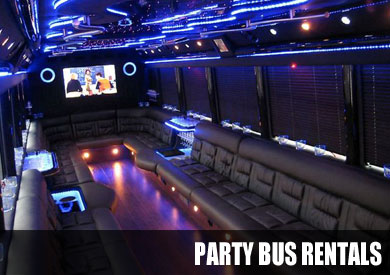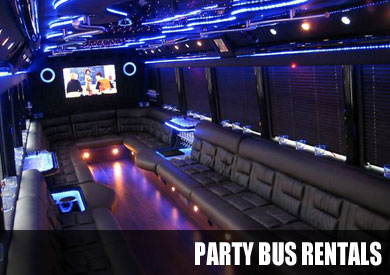 St. Pete Limos is your trusted choice for limo service and party bus rentals for your kid's birthday. We have the finest fleet of luxury vehicles, including Hummer limousines, stretch limousines, Escalade limos, and more. We'll pick you up from home and bring you to any location of your choice—whether it's a restaurant or a friend's house—and we'll make sure that everyone gets there safely. We know how important it is to keep your kids safe while they're having a good time. That's why we've designed our fleet to be kid-friendly and safe. We also offer transportation services for sweet 16s and other special occasions like proms or weddings! Whether you need one car or an entire motorcoach fleet, St. Pete Limos has got you covered. And if there are any special requests for drinks or food during your trip? Just let us know! Don't wait another minute: call us today to reserve your very own private party bus or limo! Are you having a kids party in St Petersburg? If you are then you are surely looking for a new concept, something that will make your guests remember your kids party forever. One exciting way is to rent a kids limos St Petersburg, FL service. Yes, this is a special limousine service for rent for your child's birthday or coming of age party. Your child will love how he and his guests will ride a fantastic Hummer limousine ride which will take him and his friends to anywhere they wish to go in the city. They will also appreciate all the amazing party amenities that every limo service has.
---
Kids Party Bus & Limousine Services Near Me
Your child and guests will be riding in the lap of luxury. They will be able to enjoy party features such as audio and video equipment, gaming consoles, beverage and refreshment areas, comfortable seats and interiors and more. All in all, everyone will have a memorable party for years to come.


St Petersburg Limousine Rentals
There are a variety of limousines as well as party bus rentals to choose from. You can rent a Mercedes Benz, Hummer, Chrysler, Cadillac, Lincoln or a Town Car. You will also have a professional and experienced limo driver to take you to wherever you want to go. Each limo has all complete amenities and is perfect for all kinds of special occasions too. You will also be safe no matter where you are headed to with a professional and experienced limo driver to take you anywhere.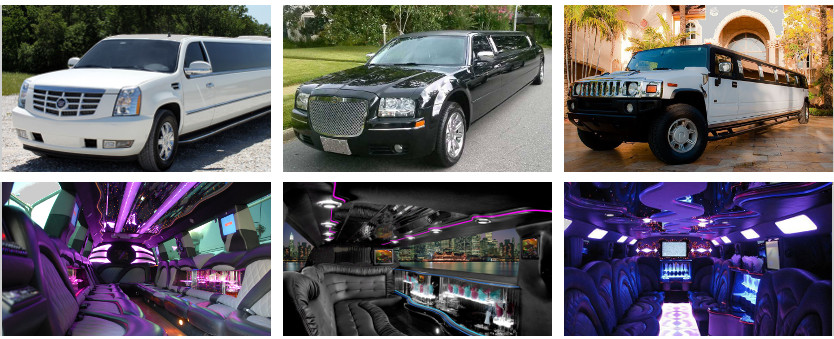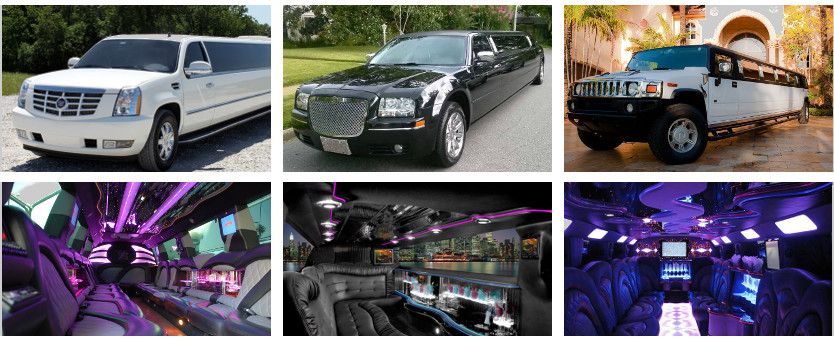 You can count on limousine services in St Petersburg to become your official ride on special occasions such as weddings, anniversaries, birthdays, bachelor or bachelorette parties and prom dances. It is the ideal ride for business meetings with clients, concerts, sports events, girls' night outs and so on.
Kids Limo Service & Party Bus St Petersburg Prices
You must call limo services in St Petersburg for our discount offers. Your rental rate will vary according to the number of hours you want to rent the limo for, the destinations that you wish to visit and the type of limousine that you want to rent.
Things to Do
North Straub Park – this is a nice park where you can find lots of wonderful green spaces and flowering plants; this is more of a garden with great scenery than a park!
Demens Landing Park – where you can take your kids for afternoon fun in the sun.
Horseback Riding – lots of companies such as C Ponies Beach Horses offer horseback riding fun for families.
Skyway Fishing Pier State Park – this is a perfect spot to fish all season long!
Scuba and Snorkeling – take your family out in the water to learn scuba and snorkeling with Island Boat Adventures or Allens Aquatic Adventures.
There are a lot of reasons why you should consider St Pete Limos for your next kids party. We have a wide selection of vehicles that are perfect for any kind of group. Whether you need a chartered bus to take your group on an outing or a limo to pick up guests from the airport, we have what you need. Our transportation services include luxury coach buses as well as party buses that come fully equipped with everything you could possibly want or need on your special day.
Kids Party Party Buses, Limos, And Charter Bus Rentals
When it comes to transportation, there's no better way to get the party started than with our party buses, limos, and charter bus rentals in St Pete Limos. We offer perfect transportation solutions for your group of friends, family or coworkers. When you rent a vehicle from us you'll be able to travel across all around Florida without worry about how you're going to get around! Kid Party Transportation Services: Now that we have a fleet of vehicles available for rental, our Kid Party Transportation Services are the best choice for parents everywhere who want their children's birthday parties to be memorable and safe. With fun colors and designs on our vehicles your kids will love riding in a limo or party bus back home after their event has ended!
Why Choose a Kids Party Limo With St Pete Limos?
We have the best customer service in the industry. You will never be left hanging with unanswered questions or concerns. Our prices are affordable and we can find a party bus rental for your budget and needs. No matter what your party bus needs are, we have something that will meet them! Our vehicles are always clean, comfortable for your comfort on long trips or short ones alike! We want you to feel relaxed when traveling with us on our transportation services so we have invested in high-quality equipment to ensure that everything runs smoothly and efficiently as possible! We offer a wide variety of options including limousines (luxury), charter buses (group transportation) vans & SUV's(private group events), minibuses (large groups up to 30 people), motorcoaches (large groups over 30 people), executive coaches (VIP comfort at an affordable price).
Perfect Transportation Solutions
We have the perfect transportation solution for any occasion. Whether you need a party bus for your kid's birthday, or a limousine for your wedding day, our professional staff will help you plan your event. We also have charter buses and sedans available to rent in St Pete area as well. Our team of professionals is here to help you find the right vehicle for your group and driver based on budget and requirements.
Attractions To Visit
As far as attractions are concerned, there are several places to visit while in St. Petersburg. The St. Petersburg Pier is a popular spot for tourists and locals alike to enjoy the Florida sunshine, beachside restaurants and shops. Clearwater Beach is another great choice for families looking for an active day trip that won't break the bank; it's only an hour away from Tampa! Busch Gardens has rides and attractions for all ages, including roller coasters like SheiKra or Falcon's Fury that will thrill even the biggest thrill-seekers out there! If you're looking for something more low-key but still fun (and educational!) then you may want to visit MOSI (Museum of Science & Industry), which offers interactive exhibits throughout its many galleries such as Wild Florida where visitors can touch live animals from around the state or learn about astronomy in their Planetarium showings every day at noon and 2 pm. There are also plenty of museums nearby if your child happens not be interested in roller coasters but would rather be outdoors instead: * USS Salem * Dali Museum * St Petersburg Museum Of History And much more!
Affordable Pricing on Rentals
The cost of your rental will depend on the length of time you need the vehicle, the size of your party, and what vehicle you choose. We offer many different types of vehicles to fit any budget! If you're looking for a taxi service that offers affordable pricing with great service and quality vehicles, look no further than St Pete Limos!
Travel Across All Around Florida
We're a Florida based company, so we're able to offer you the best rates for travel across all of Florida. We can even provide transportation services from St Pete Limos to Orlando at an affordable price. Our vehicles are available 24 hours a day, seven days a week, so there's no need for you to worry about tight schedules or arranging for someone else to pick up your group at the airport. If you're looking for more information about how our transportation services work in St Pete Limos and other areas throughout Florida, contact us today!
What Is Kid Party Transportation Services?
Kid's Party Transportation Services are simply an all-inclusive luxury bus rental, limo rental or charter bus rental service that allows you to easily book and pay for your event online. Why is it called kid's party transportation services?
Because we provide an exclusive service for those who need to hire a vehicle for children's parties.
How Getting Transportation Makes Your Kid Party Great
When it comes to planning the perfect kid's party, many parents might think that transportation is something they can simply handle on their own. However, when you factor in the size of your group and how far away your venue is from where you live, they may reconsider and decide that hiring a party bus service would be a better option. You'll want to make sure that any company you hire has everything needed for transporting all of your guests safely and comfortably. The most important thing for families with young children is making sure that the driver does not yell or use profanity while driving them around town. Your kids will thank you later!
Which Vehicle Is Right For My Group?
You can choose from a variety of vehicles to accommodate your group, the most popular being our party buses. These state-of-the-art party buses are available in different capacities and come equipped with plenty of space for you and your guests to enjoy. Our fleet includes:
15 Passenger Van (up to 10 passengers)
30 Passenger Party Bus (up to 24 passengers)
The 15 passenger van is perfect for groups of 10 or less that don't need much space but still want some amenities. This vehicle comes with a spacious interior, comfortable seating, surround sound music system, and more!
The 30 passenger party bus features all the same amenities as our other vehicles but has more room for additional passengers. This option is great if you're going somewhere with multiple stops along the way where you may need additional space for luggage or personal items.
Steps To Rent Your Limo, Party Bus, or Charter Bus To Kids Birthday Party
Finding a party bus rental company that works for you can be challenging. You want to find someone who is trustworthy, has great customer service and will help make your party the best it can be. Our staff at St Pete Limos understands this and is here to help. We pride ourselves on our attention to detail and friendly attitude towards all of our customers during their planning process. We start by asking questions about what kind of vehicle is needed for your event and what amenities are desired on board the bus. Our goal is to provide you with options that fit your budget while still providing quality transportation services that meet all of your needs. Once we have an idea of what type of vehicle would best suit your needs, we will recommend some different types based on those specifications so that there are no surprises when it comes time to ride in style!
Kids Birthday Party Frequently Asked Questions
What is a kids party limo? A kids party limo is one of the most popular forms of transportation for children's parties. The vehicle can be customized to fit any theme and is designed to transport up to 24 kids in comfort while they enjoy the trip with their friends. What is a kids party bus? A kids party bus is similar to a limo, but with more space and usually more amenities like TVs, DVD players and video games inside. The buses are often decorated with colorful streamers, balloons and other decorations that make them look like a rental car version of Willy Wonka's chocolate factory on wheels!