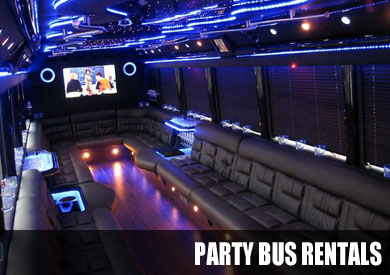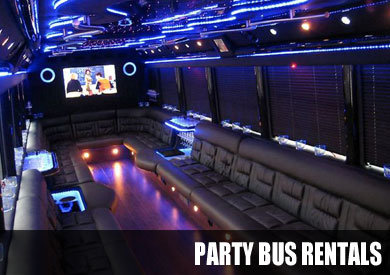 St Pete Limos is the premier transportation company in the area offering affordable rates for luxurious late model limos, party buses, and charter buses. We have experience providing top-notch services for birthday parties, proms, weddings and other special events. We take pride in our commitment to customer satisfaction and want you to have an enjoyable experience with us so that we can become your trusted limo service provider! What are you planning to do on your birthday? A night out in town or a private party at home? Why not rent a birthday limo in St Petersburg, FL if you are in the area. You will not just be hiring a limo service to take you to your birthday party venue in St Petersburg but you will also get to use exciting party amenities in your private limo service. You can invite guests over and take them out for a party ride! This birthday will truly be an event to remember.
Let us be your go to Birthday party limo service anywhere near St Petersburg, Florida! We service the entire tri-county area and can make you day special. Book online, or call us today!
---
Birthday Limo Service & Party Bus Rentals
Limo services in the city are more than your average formal ride It will be able to take you to places and allow you to enjoy different features and party amenities such as top of the line audio and video equipment, comfortable seating, carpets and interiors, your very own private bar and refreshment area and private sections too. You can also rent a limo no matter when your birthday is! If you need a larger vehicle check out our party buses for birthdays!
birthday party limos St Petersburg Fl.


St Petersburg Limousines Near Me
There are a variety of limousines to choose from. You can choose from a Cadillac, Chrysler, Mercedes Benz, Town Car, Hummer and Lincolns to name a few. Each of these amazing formal rides has all the complete luxury features that you are looking for and of course each one also has a professional limo driver who will also be able to double as your tour guide. There is no excuse to partying on your birthday even if this is your first time in St Petersburg.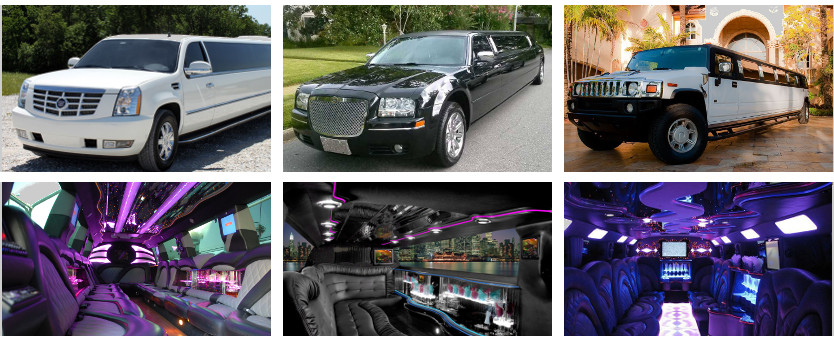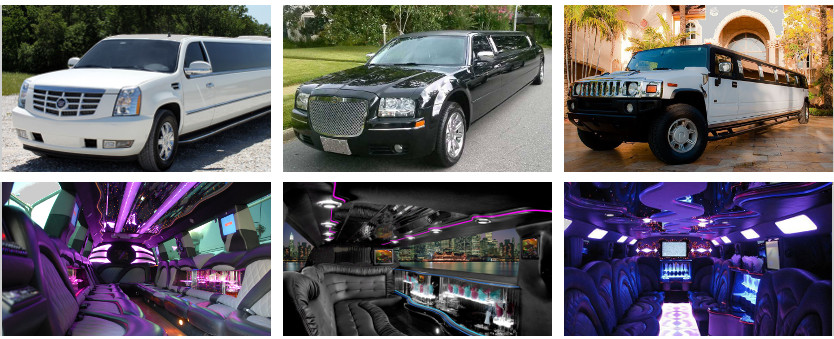 You can also rent a limo service for other special occasions. A limo would be a cool ride to anniversaries, weddings, bachelor or bachelorette parties, proms and homecoming dances too. It is also the most special ride for events such as conferences, concerts, sports events, conventions, business events and more.
Birthday Limo Prices and Discounts
Contact limo service St Petersburg for their most updated promos and offers this year. You can also ask about their rental rates. Rates vary according to the type of limousine that you wish to rent, the number of passengers or guests, the duration of your birthday party event and the places that you will be visiting using the limo.
Things to Do
Florida CraftArt – a small museum and a cool venue to learn more about local artists and their works.
Fun Unlimited Boat Rentals – get to fish, engage in water fun and visit great places to check out sea creatures using a sturdy and reliable boat rental.
Great Explorations Children's Museum – a science museum where there are fun and interactive exhibits all year long for kids as well as every member of the family.
American Stage Theatre Company – this is a wonderful theater where you can watch famous plays acted by talented local artists.
Downtown St Petersburg – where you can find fantastic places to shop, dine and have fun.
Airport Transportation
You can ask your driver to pick you up from the Grand Prairie Municipal Airport and you may also ask your driver to drop you off the airport immediately after your birthday party is done.
Birthday Party Bus and Limo Rentals
Birthday parties are a great way to celebrate the birthday of someone special. They can also be a lot of work if you're planning it yourself. It's easy to get overwhelmed with all of the different details involved in planning a birthday party, so why not hire a professional to help out? If you decide to hire our St Pete Limos party bus or limousine service for your next occasion, we'll do everything in our power to make sure that your event is successful and memorable. We offer everything from transportation services for weddings and proms to bachelor/bachelorette parties and more!
Why Choose St Pete Limos?
Let us tell you why St Pete Limos is the best choice for your party bus and limo rentals: We have the best prices. Period. Our rates are consistently lower than any other company in the area, giving you more to spend on fun with your friends and family. We have the best service and fleet of vehicles to choose from. From our sparkling clean Mercedes Sprinter vans to our sexy Cadillac Escalades, we have a vehicle that will fit your needs perfectly. And our fleet is constantly growing because we're always updating our fleet with new and exciting options! When hiring St Pete Limos, we make sure that you don't just get one driver—we send out multiple drivers so that no matter which vehicle you choose, someone will be there waiting for you at every stop along your route (even if they're parked somewhere else). This way, everyone gets a turn!
Perfect Transportation Solutions On You Special Night
When planning a party, you want to make sure that the details are taken care of so you can enjoy your special day. You want to choose a company that has been in business for years and knows how to plan an excellent event. St Pete Limos offers birthday party bus and limo rentals in St Petersburg area. We have been providing transportation solutions for over 20 years locally! We are a family owned business that takes pride in our customers' satisfaction; we go above and beyond to make sure your transportation needs are met on your special night out. Our goal is to provide excellent service at an affordable price with top-of-the-line vehicles so you look like royalty on your big day!
Affordable Pricing on Rentals
No matter what your needs, St Pete Limos can help you find the right vehicle and rate that fits your budget. We offer a wide range of prices and packages to meet your group's needs. Our fleet includes everything from stretch limousines to luxury SUVs, so we're sure to have something that will suit your specific tastes. Some of our more popular options include: The Party Bus – The ultimate party on wheels! This bus has seating for up to 24 passengers and an open bar stocked with drinks for the whole trip. A celebration in motion never looked so good! The Stretch Hummer – This supercharged stretch Hummer is perfect for larger groups who want plenty of room for their luggage but don't want to sacrifice any style points along the way! The Escalade Stretch SUV – Whether you're just looking for some extra space or are transporting some important cargo on this trip (like a birthday cake), this Escalade Stretch SUV is perfect because it can haul things while still being comfortable enough for everyone involved in bringing them along!
Many Bus Rental Options
We have many options to choose from, including: Bus Rental sizes: The size of your party bus rental is a major factor in determining how many people can comfortably fit inside. Some party buses are suitable for only 10-12 passengers, while others can accommodate 24-28 guests. We also offer mini and midi buses that seat up to 30 people, which are perfect if you have smaller groups and still want to enjoy the benefits of traveling together in a large vehicle. If you're looking for something larger but don't require all the bells and whistles included with a luxury limo or charter bus rental, our fleet also includes passenger vans that hold up to 35 passengers! Types: There are different types of buses available through St Pete Limos, including those equipped with dance floors and bars; flat screen TVs; DVD players; floor lighting systems; surround sound systems; climate control systems (heating/cooling); hydraulic lifts that allow access into vehicles without steps; handicap accessible ramps for wheelchair accessibility; restrooms on board along with water fountains for easy hydration throughout long road trips! We even offer deluxe models where one or two sections fold down into beds so everyone can stretch out during long journeys!
Travel To The Fun Spots in St. Petersburg
St. Pete Limos can take you to some of the best places in St. Petersburg for your birthday party bus or limo rental. Whether you are looking for bars and clubs or a more relaxing venue such as an outdoor concert, we have a vehicle that's right for you. We offer several different types of party buses: 16 passenger stretch limo buses with climate control, leather seats and stereo system; 17 passenger super stretch limos with dark tinted windows; 14 passenger stretch Hummers with V8 engine; 18 passenger Hummers which seat up to 20 people comfortably; 24 passenger super stretch vans ideal for large groups looking for something fun yet affordable!
Perfect Birthday Locations In St. Petersburg
You can find some great birthday party locations in St. Petersburg if you know where to look. Here are just a few of our favorites: Raymond James Stadium. This stadium hosts several sporting events throughout the year including football games for both University of South Florida Bulls as well as Tampa Bay Buccaneers professional teams! It's possible that during your birthday weekend there'll be one or more games going on here so be sure not miss out on this opportunity!
What Are Birthday Party Buses?
Birthday party buses are exactly what they sound like. They are buses that can be rented for a birthday party, and there are many different types of buses available to choose from. You can rent the bus by itself or with a driver (some parties have both). Birthday party buses are great because they have enough room for everyone to ride comfortably, and they also have lots of fun features like TVs and music systems so you won't get bored!
How Getting Limo Service Will Make Your Birthday Night Great
If you're planning to have a birthday party in St. Petersburg, Florida and you want to make the night as memorable as possible, then limo service is what you need. It's a great way to get around and enjoy yourself on your special day! If your kids or grandkids are coming over for a sleepover party, then it's always nice when they get there safely after riding in one of our party buses or limos. We know that safety is important when traveling around town during such events so we take every precaution necessary to ensure that everyone arrives at their destination without incident by using only the safest vehicles available for hire (which are also equipped with GPS tracking devices).
Which Bus Rental Is Right For My Group?
You're planning a birthday party and are trying to decide which bus rental is right for your group. There are lots of options, but here are some ways you can help narrow down the choices: How many people will be attending? A limousine can seat up to 8 passengers comfortably, while larger vehicles like buses may be able to hold up to 30 people in some cases. If you think you might have more than 15 guests, it's probably better for everyone involved if you rent a larger vehicle that everyone can fit into comfortably. How much time will you spend traveling together? If your party lasts from 5:00 pm until 10:00 pm and involves traveling from different locations throughout the evening (for example, going first to one person's house then another's), then renting a charter bus might make sense because they're designed specifically for long trips with multiple stops along the way. Remember that even though these buses are durable enough for frequent road use (and thus cheaper), they still need fuel and maintenance every so often! It might not be worth it if its just going around town passing out candy bars or whatever else kids do these days when their parents aren't watching them closely enough…
Get There Safely With Us
Whether you are going to a business meeting or seeing a show, we want to make sure that you get there safe and sound. That's why we're licensed, insured and have experienced drivers who know the area. If you need some help getting around town, we can provide transportation between cities as well as airport pick up services across Florida as well! We also like to go above and beyond when it comes to providing extras like snacks, water bottles and Wi-Fi access so that you can stay entertained while traveling with us on one of our party buses or limos in St Pete Limos.
Our Fleet of Limousines and Party Buses
Party buses are a great choice for groups. Party buses are affordable and fun, and the best way to get to the fun spots in St. Petersburg. When you think of renting a limo, you may not think of comfort or affordability. You're probably imagining six people crammed into a tiny car that smells like old cigarettes and spilled whiskey. But there is another option: party bus rentals! While each of our vehicles has its own personality, they all share one thing: plenty of space for your group to spread out and enjoy themselves on the ride from Tampa Bay Limousines & Party Buses.
Steps To Rent Your Limo, Party Bus, or Charter Bus
To reserve your limo, party bus, or charter bus, you'll need to follow these steps: We will confirm your reservation and provide you with a confirmation number that is valid for 24 hours. Once we have confirmed the reservation and provided you with a valid confirmation number, please print it out and bring it with you when picking up your vehicle. If possible, please email us a copy of the reservation information so we can verify it against our records upon arrival. We will meet you at the designated location on time during business hours or within 15 minutes after business hours are over (depending on availability).
Our Pricing and Rates Explained
Our pricing is based on the number of hours you rent the limo for. For our standard luxury limousines, we have a minimum of 4 hours. We can also do half-day or full-day rentals, but these will cost more per hour because they are longer in duration. Our most popular party bus rental is 2 hours because it's perfect for short trips around town or out to dinner with friends and family. If you need more time than this, we can offer charter bus rentals that go up to 10 hours (and longer) if you need it!