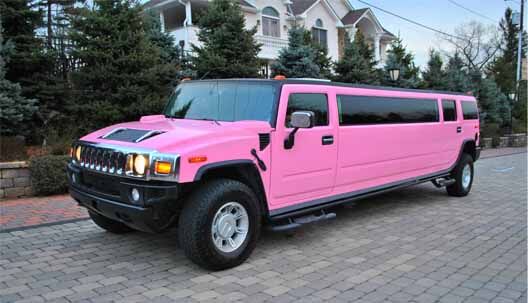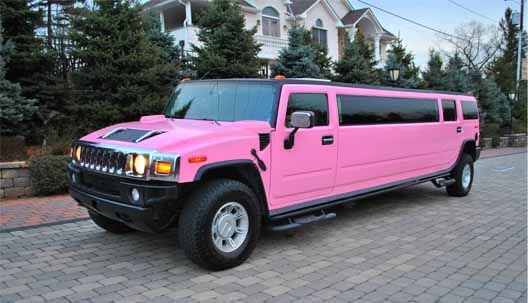 When you need a Hummer limousine in St. Petersburg, FL, you're looking for a reliable company that offers a wide array of services and amenities. You want to make sure that your driver will be punctual and professional, and that they'll take you anywhere you need to go—no matter how big or small the event. At St Pete Limos, we offer all of these things and more. We've been serving the St. Petersburg area, and we know how important it is to provide great service at an affordable price. That's why we have so many different options when it comes to our vehicles: from the H2 limo to the H3 SUV, we have something for everyone! We also offer wine tours (great for bachelorette parties!), proms, weddings… really any event! Our professional drivers are ready for anything, including sports games and other events where timing is everything. And if you need us to take care of your guests' transportation needs too? No problem! Our services are available for any occasion—and they're designed to make sure that your trip is as comfortable as possible while still being fun! Have you ever thought about riding in a Hummer Limousine? This is one of the dreamiest cars in the world and in fact if you live in St Petersburg you will be able to rent a Hummer limo for any occasion. Hummer limos St Petersburg, FL has a large fleet of luxury cars that will become your official ride for business or personal use.
Just imagine pulling up in a Hummer for a date, a business meeting, or kids party! Heads will turn and eyes will look upon you with envy! Contact us today, or book online now!
---
Hummer Limousine Service St Petersburg
Limousine services in St Petersburg are the most convenient ways to take you anywhere in the city. Hummer limos do not just have the looks but also have the amenities that will surely make you remember your rental. You get to use all kinds of features such as audio and video equipment, comfortable seats and interiors, top of the line Wi-Fi and gaming consoles and private bars. Hummers make great birthday party limos! There are so many amazing amenities that will make your ride a wonderfully memorable one with your friends or clients.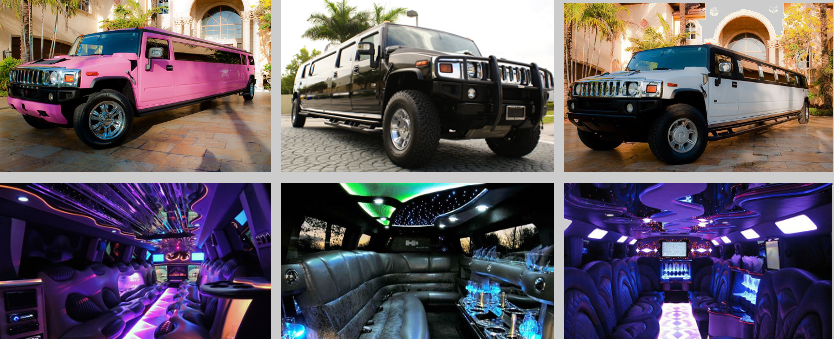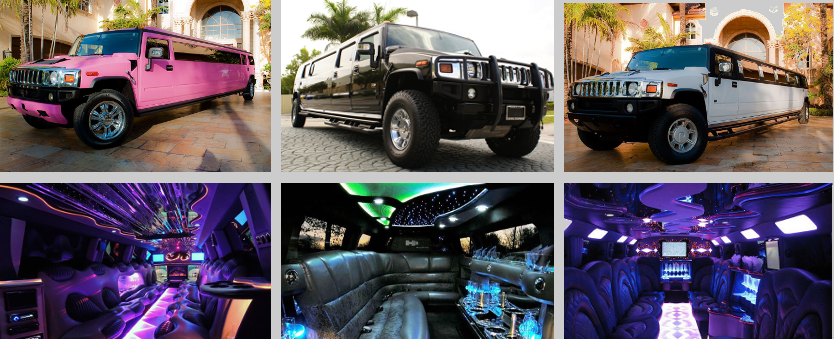 St Petersburg Hummer Limo Rentals Near Me
Aside from handsome Hummer limos, you can also rent party buses or other limousines such as Cadillacs, Lincolns, Excursions, Town Cars, Mercedes Benzes and so on. Hummers are also available in different lengths; you can rent a long stretch Hummer for all kinds of events too! Each limo has complete amenities and operated by a professional and experienced driver who will be able to take you anywhere on time and safely too.
Aside from business meetings and functions you can rent a limousine for other occasions such as anniversaries, weddings, birthdays, bachelor or bachelorette parties, proms and homecoming parties. A Hummer limo will make special events such as concerts, sports events, girls' night outs, conventions and conferences truly one-of –a-kind.
Hummer Limo Prices and Discounts
You can count on St Petersburg limousines to have amazing discounts for its customers season after season. You just have to call beforehand. Their rental rates are according to the type of limo that you wish to rent, the number of passengers, the places that you intend to visit and the duration of your Hummer limo rental.
Things to Do
Great Explorations Children's Museum – a science museum where there are fun and interactive exhibits all year long.
Fun Unlimited Boat Rentals – get to fish, do all kinds of water fun and even visit great spots to check out sea creatures with your very own boat rental.
American Stage Theatre Company – this is a wonderful theater where you can watch small but well-staged production of famous plays.
Florida CraftArt – a small museum but well-organized; great venue to learn more about local artists and their works.
Downtown St Petersburg – where you can find fantastic spots, shops, dining establishments and more.
Airport Transportation
If you are arriving via St Pete-Clearwater International Airport then you could ask your driver to pick you up from here and to drop you off your hotel or to the destination that you wish to visit right away. Our Hummer limo rentals are the ultimate experience in luxury transportation and entertaining. We offer an array of exotic vehicles from other limo companies as well as new models that are perfect for weddings or proms. You will have access to a number of different packages when renting your vehicle with us so be sure to contact one of our expert rental agents today!
Why choose St Pete Limos?
We have the best fleet of Hummer limos in St Pete and all of Pinellas County. We have more than 15 Hummers to choose from right now, which is more than any other company in town. We are the most reliable, affordable, and professional limo company in St Petersburg or Tampa Bay for that matter. Our drivers are friendly, courteous and punctual! We offer the BEST customer service from start to finish! We will make sure that your experience with us is nothing short of perfection! No matter what kind of event you're planning for- whether it be a wedding or birthday party- you can always count on us to deliver an amazing experience for your guests (and yourself).
SUV Hummer Limo Rentals
If you want to make a big impression and take your guests out on the town in style, then an SUV Hummer Limo Rental is just what you need! Our SUV limos can seat up to 8 passengers, with plenty of room for luggage or just having fun. These are the perfect choice if you have lots of friends coming along with you who want to get their groove on. With enough space for everyone and everything, these cars will be your new favorite way to travel around town.
Hummer Limo Pricing
We have many different sizes of limo that can accommodate your needs. We know that you will be looking at a variety of vehicles and we want you to have all the information necessary to make an informed decision about which one is best for your needs. Our pricing structure is simple: it depends on three things – the type of vehicle, number of hours and number of passengers riding in the limousine. The price quoted is in US Dollars and includes gratuity for your driver!
First Class Service
You can rest assured that we're here to ensure your satisfaction. We have a 100% customer satisfaction guarantee, and our customer service line is open 24/7. You can also chat with us online or through our mobile app. If you're looking to keep your ride on the down low, we offer a corporate discount program that helps businesses save money on their limo rentals in St Pete. Plus, when you refer a friend who books with us, you'll get $20 off your next rental! And if you rent three times within one year of being referred by another client? That's right: we'll give you an extra $50 off your next booking! We want each of our clients to feel like they've earned something special when they choose us as their go-to transportation provider.
Exotic Limo Options
You can choose from a wide range of options for your limo rental. We have everything from the classic Hummer to exotic luxury cars like the Lamborghini, Ferrari and Rolls Royce. You can rent a limousine for your special night out with friends or family, or for your wedding day! We offer discounted rates on our limos during the weekdays and early morning hours. Our staff is knowledgeable about every model in our fleet and can help you find exactly what you're looking for at an affordable price!
Shuttle To The Wedding Venue
Your wedding day is one of the most important days of your life. You want to make sure that everything is perfect, including transportation to and from your special event. That's where we come in! For over a decade, St Pete Limos has been providing transportation services for all kinds of occasions throughout Tampa Bay and beyond. We offer an extensive fleet of over 50 vehicles that includes Hummer limousines, party buses, vans and more! We understand that you have many choices when it comes to hiring a limo service for your next big event – so let us prove why we are the best choice for you!
Hummer Limo Rental Cost
Our Hummer limo rental rates vary depending on the type of vehicle and the time of year. The average rate is $70 per hour, but this can be increased based on the season or your desired booking length. For example, if you choose to rent our blacked out Hummer limo for an evening in St Petersburg, you might pay anywhere from $240 to $360 for a 4-hour rental. If your event extends into Sunday afternoon, we may recommend upgrading to another model like our blacked-out Escalade ESV Limousine rentals at St Pete Limos as opposed to extending your time with us because it'll cost less overall (and we'll also likely have availability).
Rent a Hummer Limo for Weddings or Proms
The perfect way to make a grand entrance on your wedding day or prom night is by renting a Hummer limousine. These vehicles are the most popular choice for proms and weddings because they can seat up to 15 passengers, making them the perfect vehicle for large families, bridal parties and other groups of people who want to travel together in style. They also come with all the amenities you need such as leather seats, surround sound stereo systems and multiple televisions!
Places to Go In St. Pete
If you're looking for places to go in St. Pete, there are many options that we recommend. These three locations are a great place to start: St. Pete Beach – This is one of our favorite places because it has beautiful white sand beaches and an amazing pier with restaurants and bars. It also has a museum dedicated to the history of Pinellas County, which is really cool if you enjoy learning about the local culture! St. Pete Pier – This is another popular spot that offers plenty of entertainment options like rides, games, food vendors, bars/restaurants etc… We love going here because there's always something fun happening throughout the year (especially during spring break). The Art Walk – This monthly event takes place on Central Avenue every last Friday night between 7pm-10pm each month from November through April (and occasionally May if enough interest is expressed). The event highlights local artists' works while providing live music performances by local musicians throughout the entire evening at multiple venues along this stretch including galleries such as Frame USA Gallery & Studio Ltd., Sky Lounge Gallery & Studio Ltd., Porterhouse Gallery & Studio Ltd., The Art Bar at Fodder & Shine and others nearby locations as well; so make sure check out some of these local businesses too!