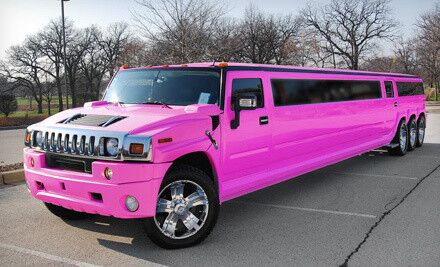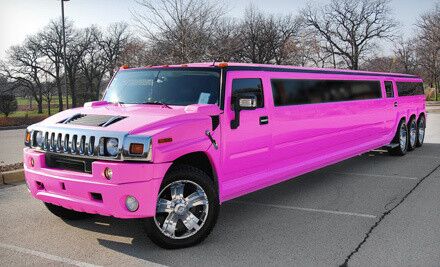 St Pete Limos is your trusted choice for all of your limo and party bus rentals, including prom transportation, homecoming night, high school dances, formal events, red carpet events, and more. We offer an array of options for extra special transportation for your night out with friends. You can choose from top-class Hummer limousines to stretch limousines and Escalade limos. We can accommodate groups of 15-50 passengers comfortably in our fleet of luxury party buses and mini buses. Our coaches are perfect for charter busing groups up to 100 people! Our pricing is affordable and we offer a free quote so you can see how affordable it is to get your own private party bus for prom or other special event. Reserve one today! Proms are supposed to be fun, exciting and of course romantic if you have a date but what if you want to enjoy the prom with all your friends instead? The answer is a prom party bus St Petersburg, FL service. Your party bus service is a mobile prom venue where you and your friends could have a lot of fun in an exciting club atmosphere. You will be able to party even before you arrive at your prom venue place and of course after the prom party is over. So call us today, and book your Prom limo or party bus!
---
Party Bus Rental St. Petersburg
Your party bus in St Petersburg will be able to take you anywhere before and after the prom event. You and your guests will be able to use all kinds of party amenities such as club seating, interiors and lighting, flat screen televisions, DVD or Blue Ray players, Wi-Fi systems, private bars and more. Alternatively you can use our Prom Limos! You will also be able to turn heads as you arrive and make everyone envious.


Prom Limos & Party Buses Near Me
Party buses in St Petersburg come in a variety of sizes and capacities. You can rent a large party bus that will fit as many as 30 guests or their smaller models that can accommodate as many as 20 people at a time. Each party bus has complete amenities and operated by a professional and experienced party bus driver.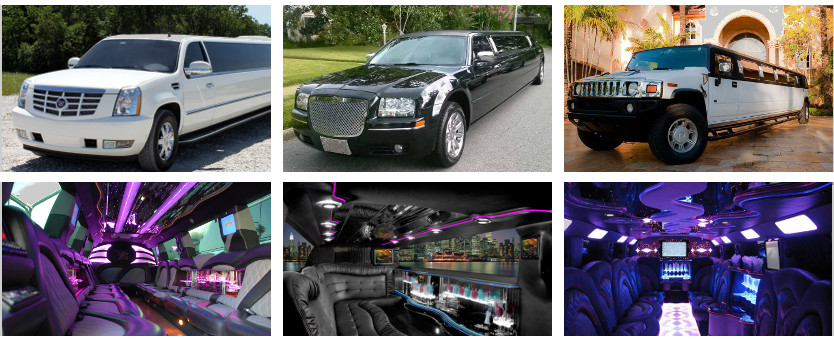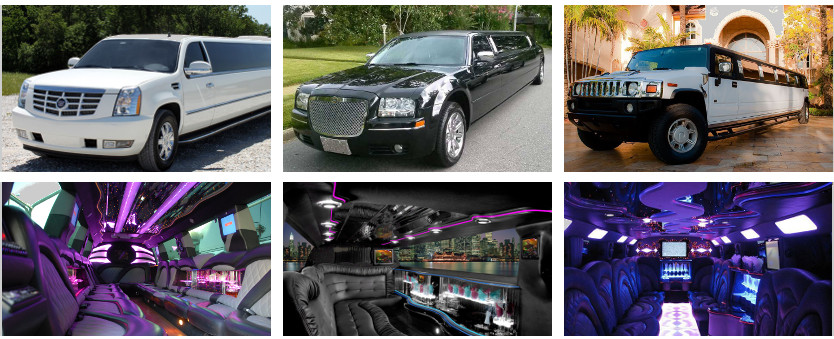 You can rent a party bus to take you to different places in St Petersburg and aside from prom parties; you can also rent a party bus for birthdays, weddings, bachelor or bachelorette parties and more. You will also be able to rent a party bus for events such as concerts, sports events, conferences, conventions and for business events too.
Party Bus Prices and Discounts
Rates vary according to the type of party bus that you wish to rent. It is also according to the number of people in your group, the places that you wish to visit and the length of time that you wish to rent a bus for. If you are looking for discount offers, you can contact party bus service in St Petersburg for more details.
Things to Do
The Dali Museum- a perfect place to spend the afternoon especially for art lovers and those that appreciate modern masterpieces.
Chihuly Collection – a small but interesting collection that you should never miss when you are in St Petersburg.
Sawgrass Lake Park – where you can find amazing natural scenery and lots of fantastic animals that live in the area such as birds and reptiles
Vinoy Park – another great park to visit with the whole family.
Sunken Gardens – a fantastic surprise that awaits tourists in the heart of the city; a place to commune with nature.
Why Use St Pete Limos For Prom Transportation?
Why should you use St Pete Limos for your prom transportation? We've actually got a few reasons for you. First, because we have a huge selection of vehicles that can accommodate any size group. Our limos provide the most luxurious and comfortable ride to your prom, so you can just sit back and enjoy yourself. Because they have been in the business for years and have an extensive knowledge of local traffic patterns and conditions, we will get you there safely—no matter what kind of weather is happening outside! Thirdly—and this might be our favorite part about using us as your transportation provider—we offer various packages with all sorts of extras included! That means no hidden fees or surprises after the fact…it's all spelled out right here on our website so that no matter what kind of budget you're working with (or whether or not money is an issue at all), there's something here for everyone!
Perfect Transportation Solutions
If you are looking for the perfect transportation solution for your high school prom, look no further than St Pete Limos. Our fleet of limos and party buses can comfortably seat up to 14 people in elegant style and comfort. Our vehicles include: Luxury SUVs with seating for up to 20 passengers, Party buses that comfortably fit 30 people, Stretch limos that hold up to 18 people.
Many Bus Rental Options
You have plenty of options when it comes to party bus rentals, limo rentals and shuttle services. You can choose from one of our many types of buses in order to get your guests from point A to point B safely and in style: Party Bus – This is the perfect option if you want to travel with all your friends. These buses are designed with a lot more space than your average vehicle, allowing you to bring along more people than usual. They also feature TVs so that everyone can watch their favorite show or movie on the way there and back again! Limo – If you're looking for something more traditional than a party bus but still want plenty of room for passengers then this is the right choice for you! The only difference between this vehicle type and a regular car rental is that there's enough room inside so that everyone can comfortably sit down while driving around town together as well
Party Bus, Limo, and Van Rentals Available
You're looking to rent a party bus, limo, or van for your special event. You want to make sure that you're getting the most out of your rental and not paying for any extra fees. With St. Pete Limos, that's exactly what we can offer you! We have four different party buses available for rentals: a 30-passenger VIP Party Bus (the largest one), 30-passenger Luxury Stretch Limousine, 20-passenger Mini Party Bus, and 25-passenger Party Bus. We also have three different types of vans: 15 passenger Vans (standard size), 12 passenger Vans (compact size), 10 passenger Vans (compact size). Our vans are perfect for transporting groups that need more than just a few people but less than 14 people total in them. Our vans are great options if you're planning on having dances with your friends or going on road trips together as well!
Amazing Transportation Solutions
If you're looking to rent a limo for your prom, St Pete Limos has the perfect ride for you! We offer a variety of vehicles, from classic limos to party buses. Whatever kind of transportation you need for your special occasion, we've got an option that's right for you. We also have packages with options like the all-inclusive package and the party bus package, so there's no need to worry about finding everything you need in one place! We'll help you plan out every detail from start to finish so that all you have to do is show up and enjoy yourself on prom night! We're known around Florida as "America's Favorite Party Bus Rental!" You can count on us when it comes time to select transportation services in St Pete or any other city in Florida.
Party Bus Rental Packages for Prom
We offer a variety of party bus rental packages for prom and other events. Our most popular packages include transportation, music, and more. There are several options available to suit your specific needs. These include: Prom Packages – Whether you're looking for transportation or something more elaborate like a full-on party bus with lights and lasers, we've got you covered! We offer several models of vehicles (including limousines) with LED lighting systems that will turn heads at your event. Wedding Packages – Planning the perfect wedding is no easy task! Let us take care of all the details so that you can focus on getting married without having to worry about anything else on your big day. Our team has been providing exceptional service because we know what it takes to make every customer happy—and we won't stop until everyone gets exactly what they need!
Affordable Pricing on Rentals
We have been in the limousine and charter bus rental business for over 25 years and we know how to do things right. We strive to provide our clients with the best experience possible so they can enjoy their events without worrying about anything else. We also offer some of the most affordable rates on prom limo rentals, prom party bus rentals, and other types of transportation services you may need throughout your special night. If you are looking for a professional company that won't break your budget or make you feel like less than royalty then give us a call today!
How Getting Transportation Makes Your Prom Drop Off Great
As the prom night comes to a close, it's important that you end it on a high note by making sure your friends get home safely and in style. Having a limo or party bus waiting for them at the end of their night will make them feel like rock stars as they head back home—and that's awesome! If you choose St Pete Limos, we will make sure your group gets dropped off in style. Our professional drivers are trained to give the best service possible on our fleet of vehicles. We believe in going above and beyond when it comes to our customers' experience with us—because we want them coming back for more!
VIP Prom Experience
The VIP Experience is a great way to make sure your prom or other special event is everything you want it to be. We'll pick you up in our limo or party bus and take care of getting you where you need to go. When it comes time for the big night, we'll take care of drinks and snacks so that all you have to worry about is having fun! The VIP experience.
Prom Buses Available Throughout St. Petersburg
St Pete Limos has a wide variety of transportation options for you to choose from. Prom Buses are available throughout St Petersburg, Tampa Bay, and the state of Florida. If you're looking to travel outside of those areas, Prom Buses are also available across the United States!
Which Vehicle Is Right For My Group?
St Pete Limos has a wide variety of vehicles to choose from. If you need a party bus, we have them! If you're traveling with a large group and want the comfort of a limo bus, we've got that covered too! Van rentals are also available for those who want something more practical but still stylish. And if you need to transport your football team or other sports team to their big game, charter buses are definitely going to be your best bet!
Steps To Rent Your Limo, Party Bus, or Charter Bus To Prom
You can get an idea of which vehicle is right for your prom group by doing a little research. You'll want to know the size of your party, how many people are driving and how many are riding in the limo or bus, and any other details that will help you make a decision. Once you've picked out the perfect vehicle for your special night, we'll start planning ahead so that everything runs smoothly on prom night. We'll arrange pick-up times and locations with our drivers, who have years of experience in St Petersburg and Tampa Bay area schools. It's important to remember that transportation isn't just about getting there—it's also about how safe you feel while traveling with us!
Our Pricing and Rates Explained
Our pricing and rates are based on three main factors: the number of people in your group, the type of vehicle you need, and what kind of service you're looking for. Price per person: If you have a certain number of guests to transport, this is how much it will cost for each person in your party to ride in a limo or bus. Our prices start at $35 per head (for groups up to 10 people) but can vary depending on the size of your group—the more passengers there are, the cheaper it's going to be per person. So if your group has 20 guests instead of 10, each person will only pay $28 instead! And if they're traveling with one other person who's not part of their immediate family? No problem—we'll charge just $20 for that extra rider as well! Time: The longer we provide our services for, the more money it costs us—and therefore our clients like yourself too! We charge by hour rather than by distance traveled because we want everyone involved with planning an event like yours has something fair and consistent when comparing apples-to-apples between vendors' quotes from other companies offering similar services as us but potentially different pricing structures.